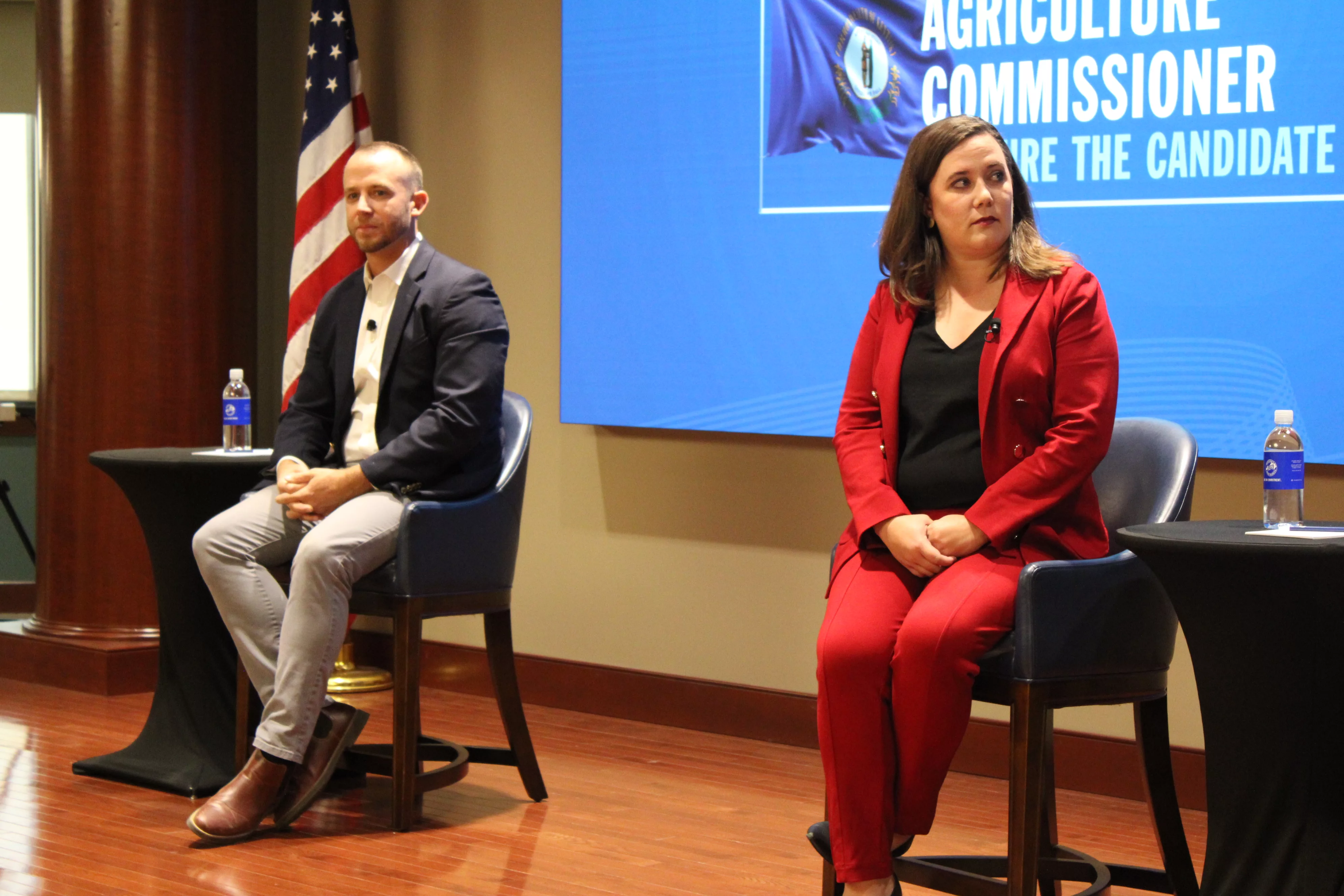 Planning for the future of agriculture, better compensation for Kentucky Department of Agriculture Employees, and a number of other topics were discussed by Kentucky Agriculture Commissioner candidates Sierra Enlow and Jonathon Shell.
Jonathon Shell and Sierra Enlow spent Tuesday morning on stage before Kentucky Farm Bureau board members leaders of state commodity groups, and others during a meet the candidate forum at Farm Bureau headquarters in Louisville.
Enlow, who is a democrat, said increased pay and filling slots at the Kentucky Department of Agriculture left vacant by retirement are key focuses when seeking funding from the Kentucky General Assembly. When answering the question posed by Farm Bureau First Vice-President Eddie Melton, Enlow said she has spent the campaign learning the needs of agriculture and will be ready to have a plan on her first day in office.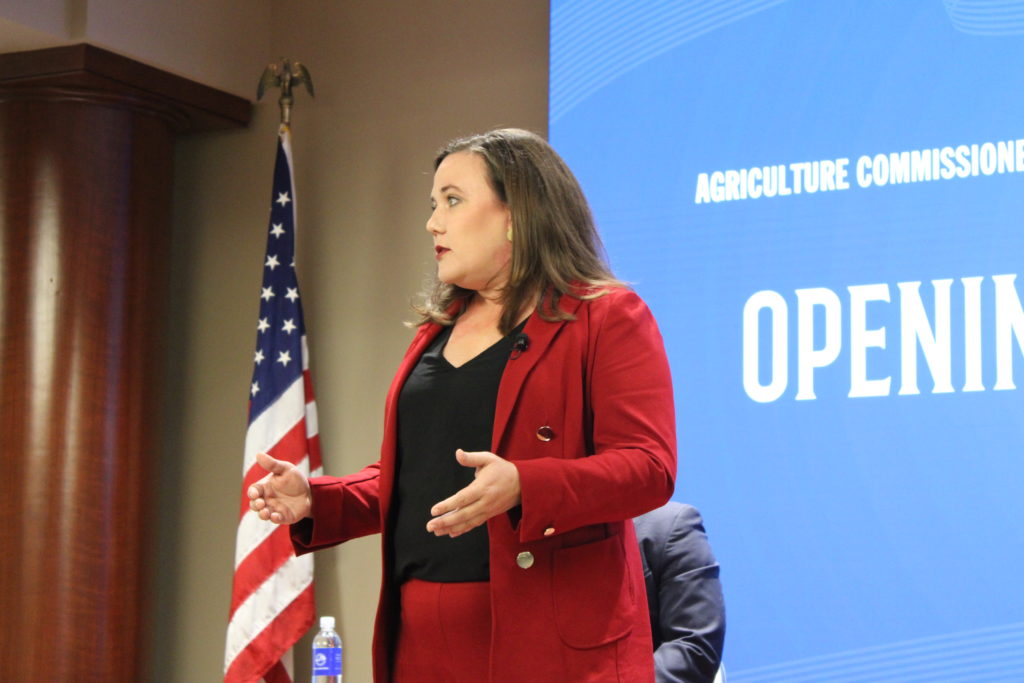 Shell, who is a republican, said priorities include better pay for KDA Employees and continued funding of the Kentucky Ag Development fund are major priorities, along with helping to fund a farmer advocacy group.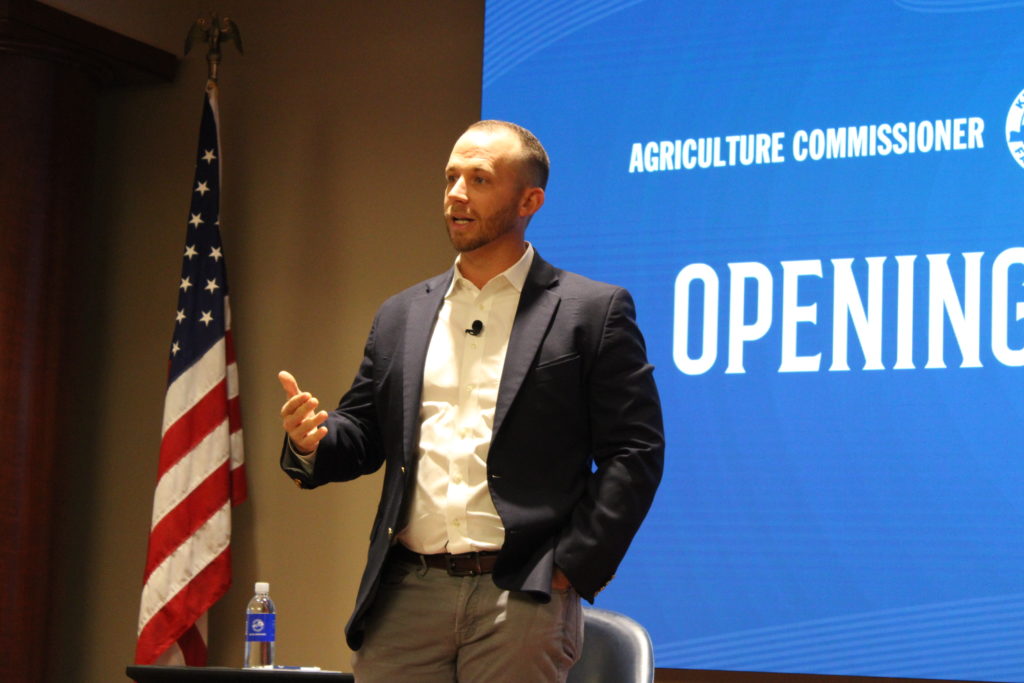 When asked by Farm Bureau Second Vice-president Sharon Furches about the best way to utilize the Kentucky Ag Development Fund Jonathon Shell says planning for the next twenty years needs to be a priority.
click to download audioSierra Enlow said the Kentucky Ag Development Fund needs to be used to help farmers invest in the future of agriculture.
click to download audioShell and Enlow answered questions from commodity groups and Kentucky Farm Bureau board members about rural broadband, expanded markets, supporting the forest industry in the state, better processing of milk in Kentucky, and a host of other topics. Your Ag Edge will continue to provide more details on the Kentucky Agriculture Commissioner Forum in future stories.
KFB Ag Commissioner Forum