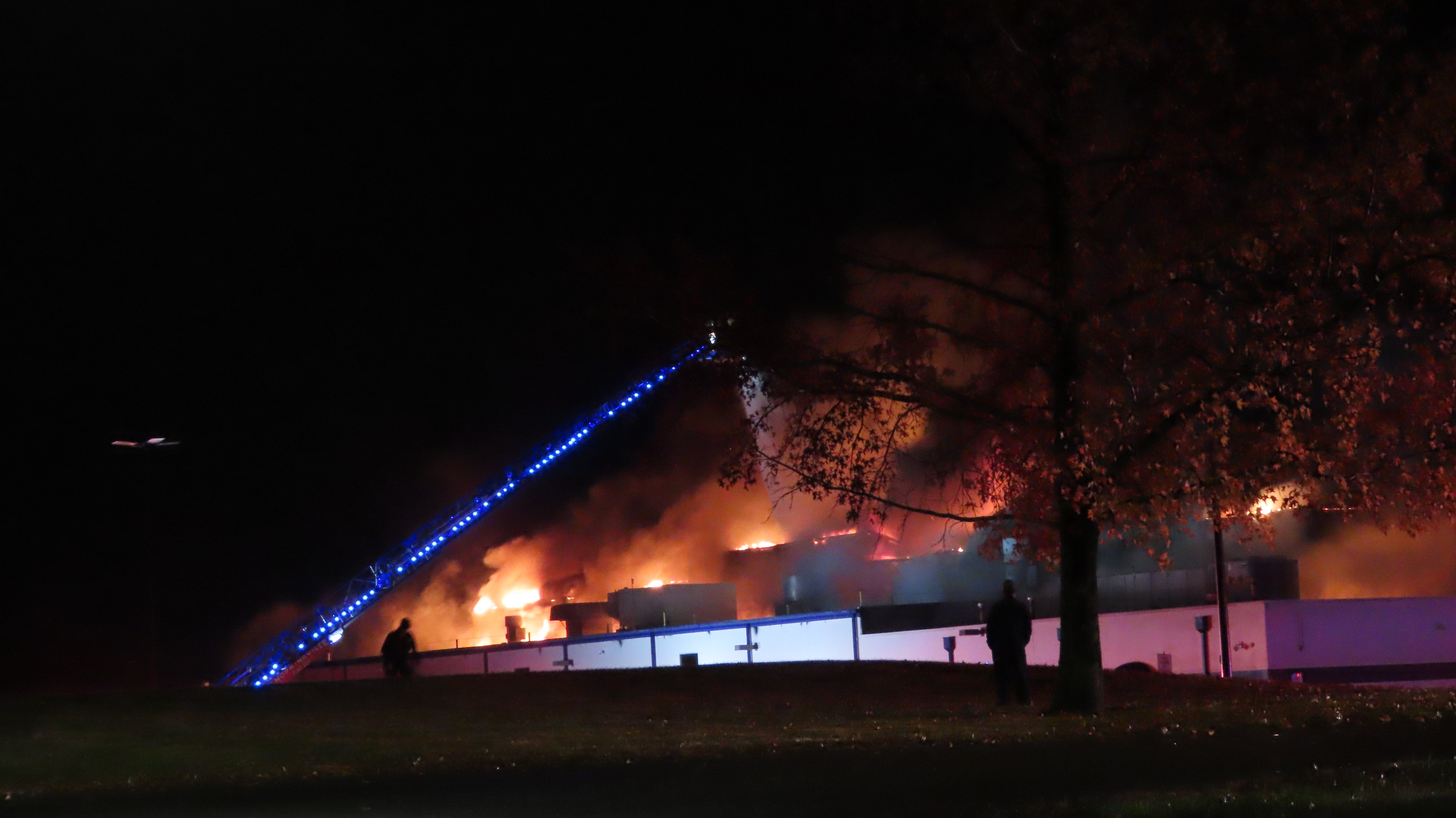 A factory on Bill Bryan Boulevard in Hopkinsville was badly damaged in a fire Tuesday morning.
Hopkinsville Fire Department spokesman Payton Rogers says everyone was safely evacuated from Metalsa after a fire that spread to the roof of the building caused extensive damage.
Firefighters extinguished the roof fire in about an hour and worked to contain fires inside the building on the Casky Lane side of the structure involving a wax pit for 16 hours before it was fully extinguished.
Rogers told the News Edge that they had to do minimal interior firefighting with personnel due to the damage.
Fort Campbell also assisted the Hopkinsville Fire Department with foam and an aircraft rescue and firefighting truck.
Rogers says Bill Bryan Boulevard was blocked for several hours due to the fire. The fire was reported to authorities just before 2 a.m.
Rogers says they are working with Metalsa managers to hopefully be able to use one side of the building.
The fire was 95 percent contained as of noon and is believed to be fully extinguished as of 6 p.m. but firefighters are expected to stay on scene well into the night to monitor the heat and ensure the fire is completely out.
Rogers says the cause of the fire is unknown but it is believed to have started in the area of the wax pit.
Firefighters from all four stations along with off-duty firefighters were called to the scene to fight the fire.