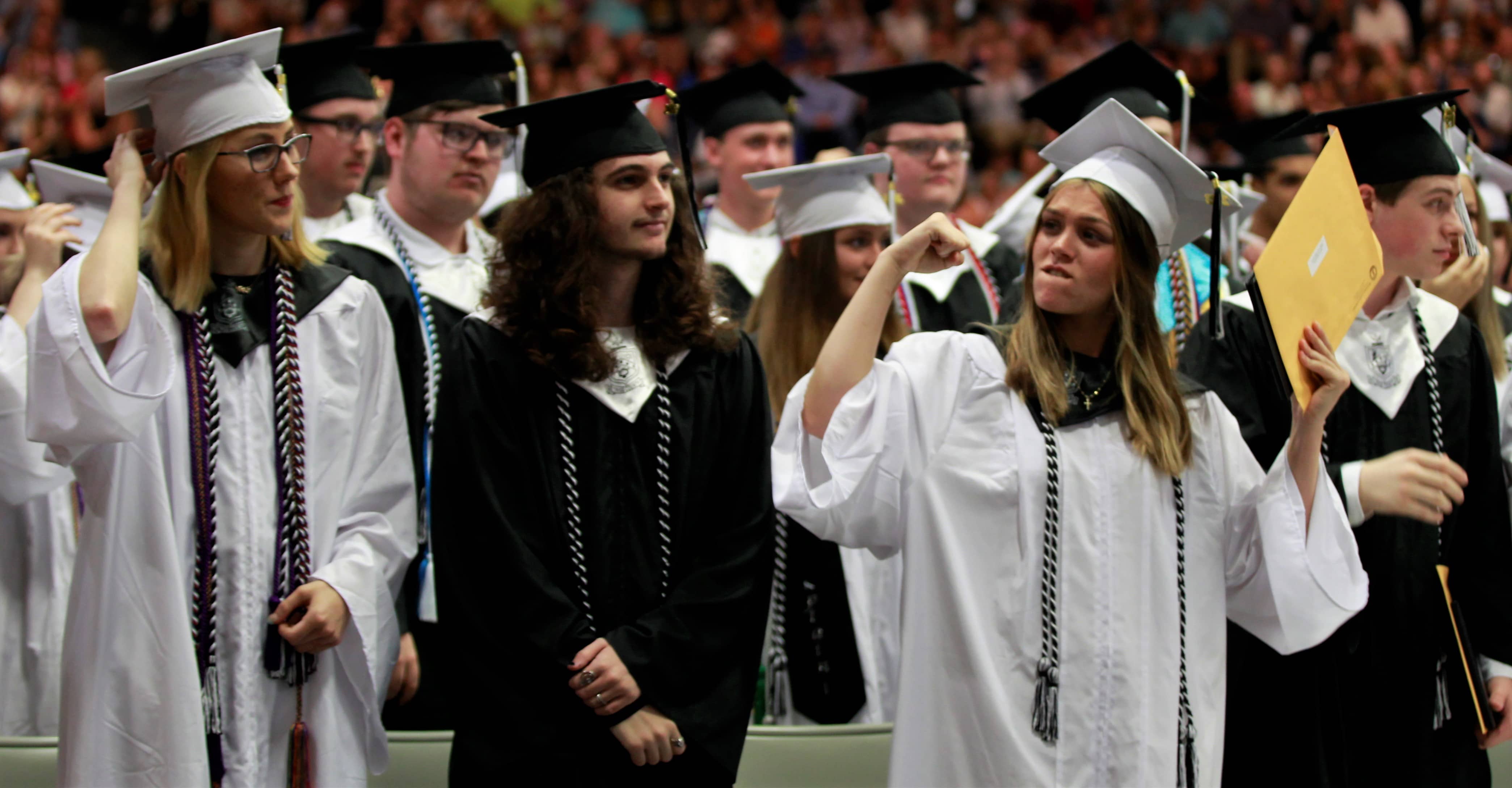 For the first time in more than two years, Trigg County High School got to pack its sweltering gymnasium for graduation — when, on Friday night, everyone within a five-mile radius swarmed and swallowed up the home of the Wildcats, in honor of the Class of 2022.
By evening's end, 134 had diplomas, 27 were honor graduates, and hundreds of families were able to cheer and celebrate the oh-so-important achievement better known as "the next step."
Superintendent Bill Thorpe was able to ring out the final yawp of celebration, ordering a turning of the tassels from right to left before the mortarboards went flying into the air.
Among the class ranks: valedictorian Marleigh Reynolds and salutatorian Lauren Lanham — both of which spoke on the memories of the last four years, and the hope within to move forward on a new path.
Reynolds asked: "How will your story be written?"
Whether it was singing the school's fight song, playing basketball, hanging out in the Sonic parking lot all afternoon, or spending weekends with friends, Reynolds said there were many memories she and her classmates could hold onto over the years.
Now, she hopes her classmates can take kindness with them into their adult lives.
Lanham thanked three specific teachers for shaping her into what she is today, and what she will be in the future.
She also thanked her mother, who not that long ago was making a similar speech.
Female "Wildcat of the Year" went to Reynolds, while Male "Wildcat of the Year" went to Tyler Ahart. The "Clyde Doyle Award," given to a student who has worked hard to overcome difficulties, went to Kyran Vaughan.
For the first time in school history, two students — Zachary Bullock and Aubri Durham — completed the "career work experience certification," working through four workbased learning courses during a minimum of three years.
Principal Tim Bush helped lead a rendition of the "Fight Song."
2022 Trigg County Graduation