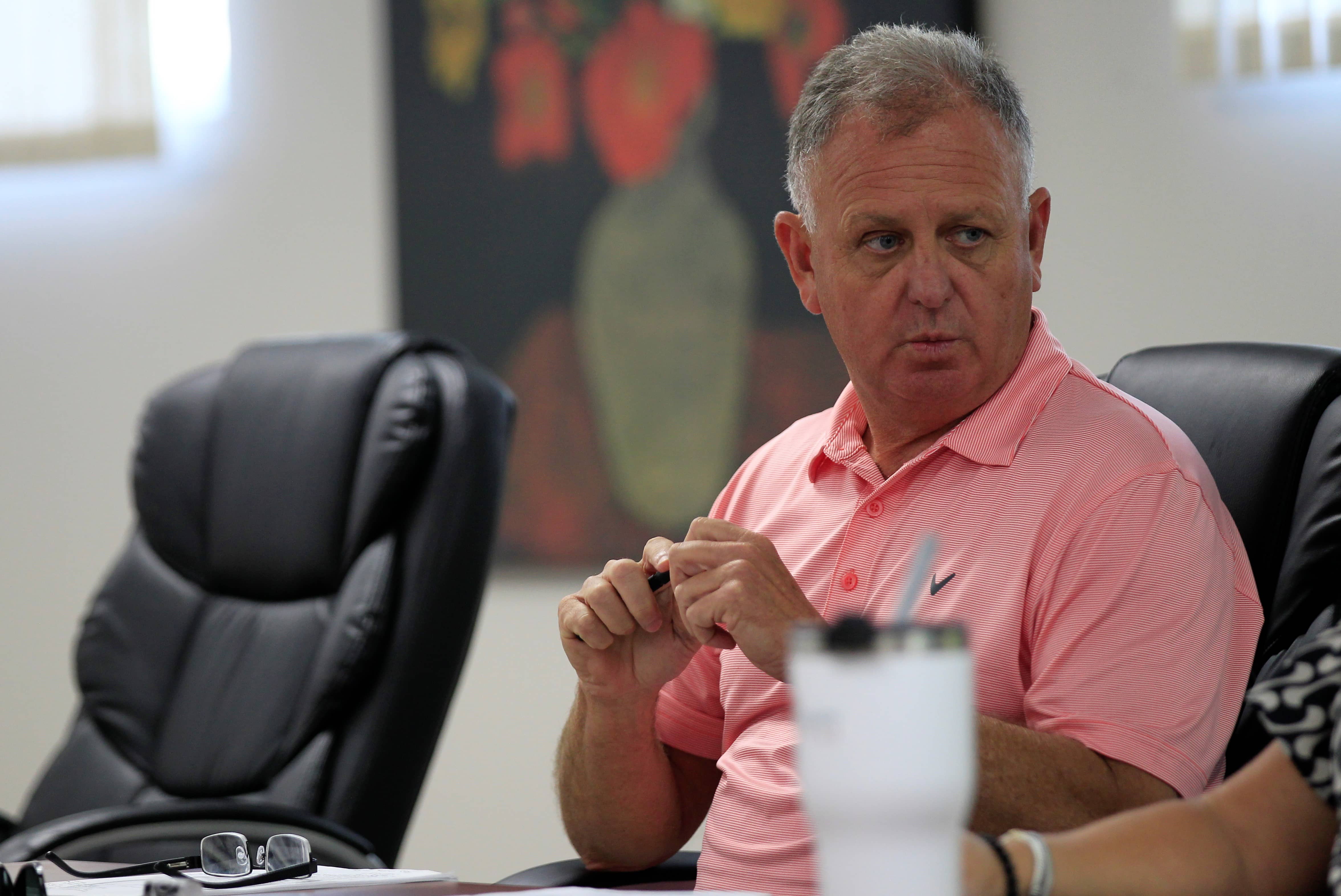 Trigg County Hospitals Board of Trustees and President/CEO John Sumner announced Thursday that the new private room wing will finally be open to the public June 2, following a ribbon cutting and live radio remote through WKDZ.
Sumner said all of the permits and permissions have been granted for the refit, and with the renovation complete, he and the staff are anticipating a large turnout for the 10 AM to 12 PM event.
Hot dogs, chips and cookies will be available in the courtyard, leading into the new space.
In other hospital news:
— Sumner said the hospital is in the middle of a search for a new HR director.
— Trustees unanimously approved Sumner's expense account costs of $5,004. Used for PR and marketing campaigns, Sumner noted he spent far less than the $18,000 typically budgeted.
— A new ambulance has been purchased for $150,000, and deemed prudent by the board due to two-year back-order demands. Sumner said this box still needs striping, but is on the way and will likely be stored in the county garage until it's called into service.
— Aside from a couple of "blind spots," Sumner said a new security camera system on the hospital's campus is up and working.
— Hospital CFO Don Michael noted Medicaid reimbursements have increased, thanks to some fruitful lobbying efforts from the Kentucky Hospital Association. Michael said in-patient and out-patient services have expanded, with the typical one-third paid by the state, and two-thirds paid federally.
Per Michael, most states have this effort in play, with the out-patient portion activating January 1, 2023. This netted Trigg County Hospital more than $900,000 for January-March 2023.
— Trustees also unanimously approved for bids to go out on a new van for behavioral health. Sumner said the current van is more than 20 years old and has logged more then 200,000 miles. He estimates a cost of $30,000.